Well okay. So a number of you probably figured this was coming.
This is my tribute to the king of all-in-one analog recorder/reproducer multitrack tape devices.
I've had it for several weeks now and of course already have torn it apart cleaning it up and doing various minor repairs...doing my thing...but this is a keeper for sure. As I've "dug" into it I am so impressed with how it was engineered and the features it holds...I'll get more into that as I present the story in installments. I cannot imagine this thing being anything but a blast to use.
I've had my eye peripherally on the 388 ever since I first saw one. I remember my first reaction after seeing a picture of one shortly after returning to analog a couple years ago. Seems funny but up until that point I had totally missed the 388. They were introduced and discontinued before I got serious into recording and I quickly (regretfully) switched to digital after owning a Teac 3340S for only a short time. I was focused on the digital world for over a decade. So anyway, I remember thinking "What
is
that??" when I first saw a 388 and when I confirmed for myself that it was what I thought it was (functionally) I thought, and still think, it is the

est piece of analog kit. So one did come up locally recently. No accessories, no manual, some empty 1/4" x 10.5" and 7" plastic reels and some unknown tape in poor condition, but it was local. When I went to look at it the seller nicely took the time to help me check out all the functions...had a mic and some monitors and headphones handy and some pre-recorded material as well. What I found was 388 in sound but not perfect condition...not abused, just used and in "it'll clean up good" condition. A couple mismatched and/or damaged knob caps for which I have spares, master meter lamps burned out, lock tab for the channel 2 mic jack broken and various scratches and nicks. Everything else was fully functional. Like I said, I could tell it had been used but appeared to have been reasonably well respected...not as nice as
cjacek's 388
by any means.

Anyway, $350 and it was mine. Not a steal of a deal and I knew it, but not as high as I see prices climbing for these on eBay either. And, it was local...no shipping nightmare.
Here are the pics from the listing: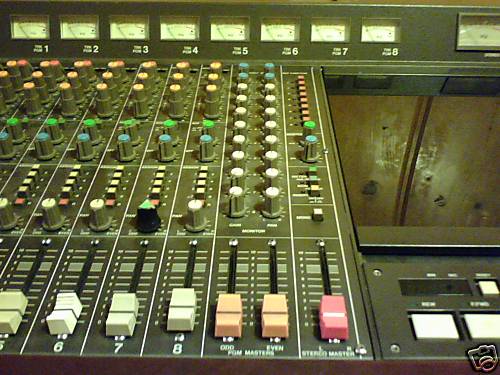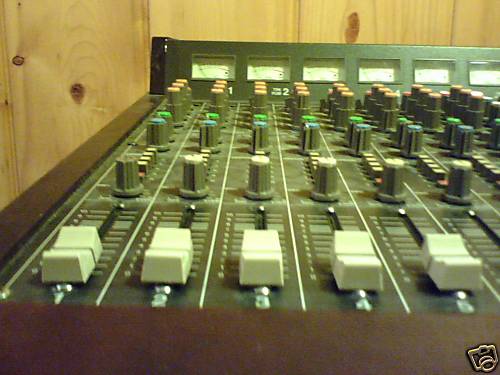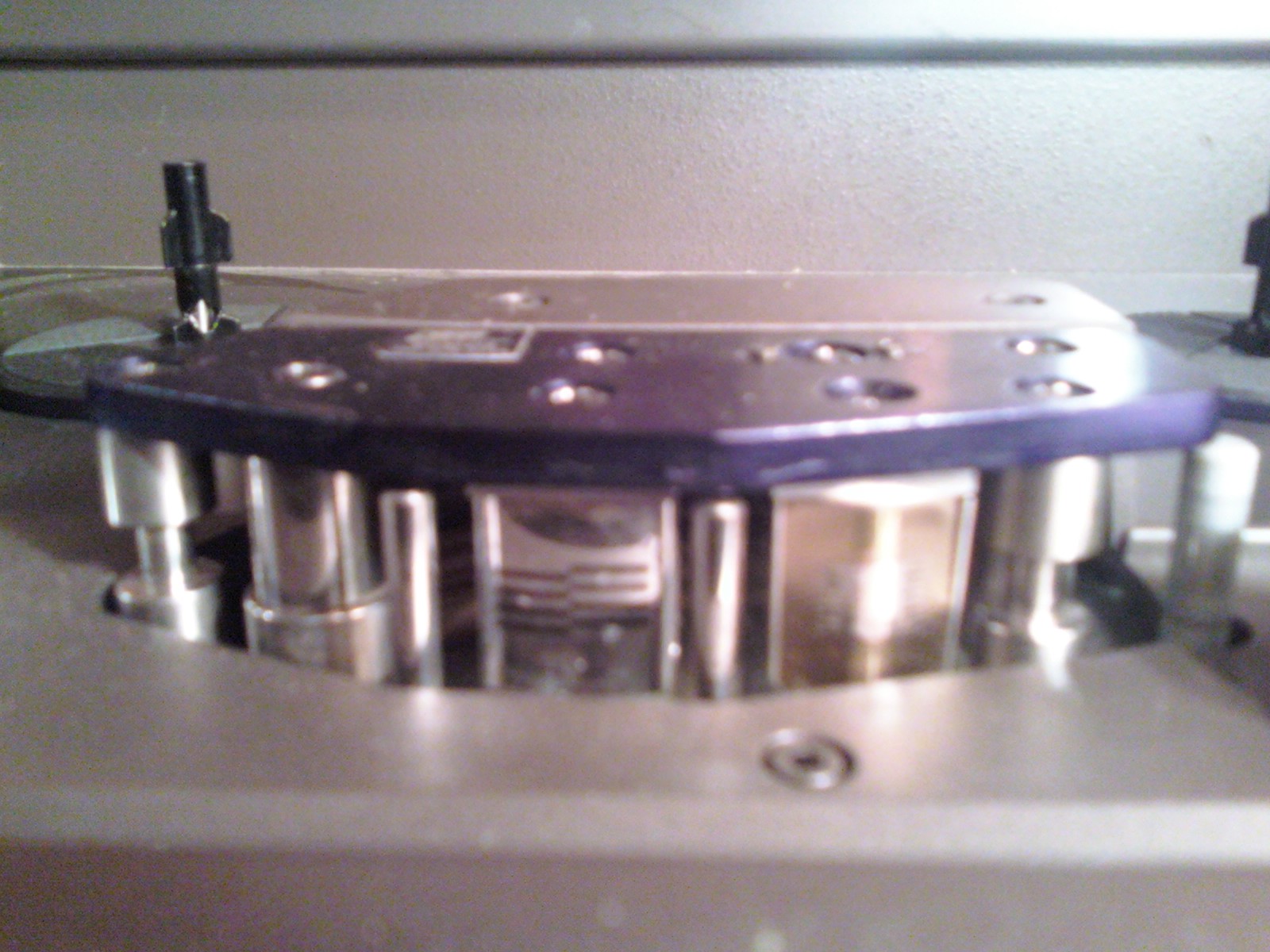 Yes, I agree, the shot of the headstack was worthless but the seller tried to get a hold of a camera other than his phone...he gave it a go.
To be continued...
Last edited: