I have the dubious distinction of living in a neighborhood that, thanks to the local geology, is surrounded by a sea of cemeteries. Many of these cemetaries, all within a mile or two of my house, are populated by a fairly large number of old Chicago-based blues and jazz musicians (as well as others of notoriety). After many years of procrastination, I have started a summer project for myself of finding and photographing as many of these grave sites as I can find. Included below are the first two (and among the biggest names) of them that I got yesterday.
You have any famous artists or musicians buried or interred near you? Post the images here. It doesn't *have* to be music related, though that would be the most appropriate to this BBS.
a.k.a. Muddy Waters. NOTE: This is not a staged photo, the fresh flowers and fresh beer were already there when I got there.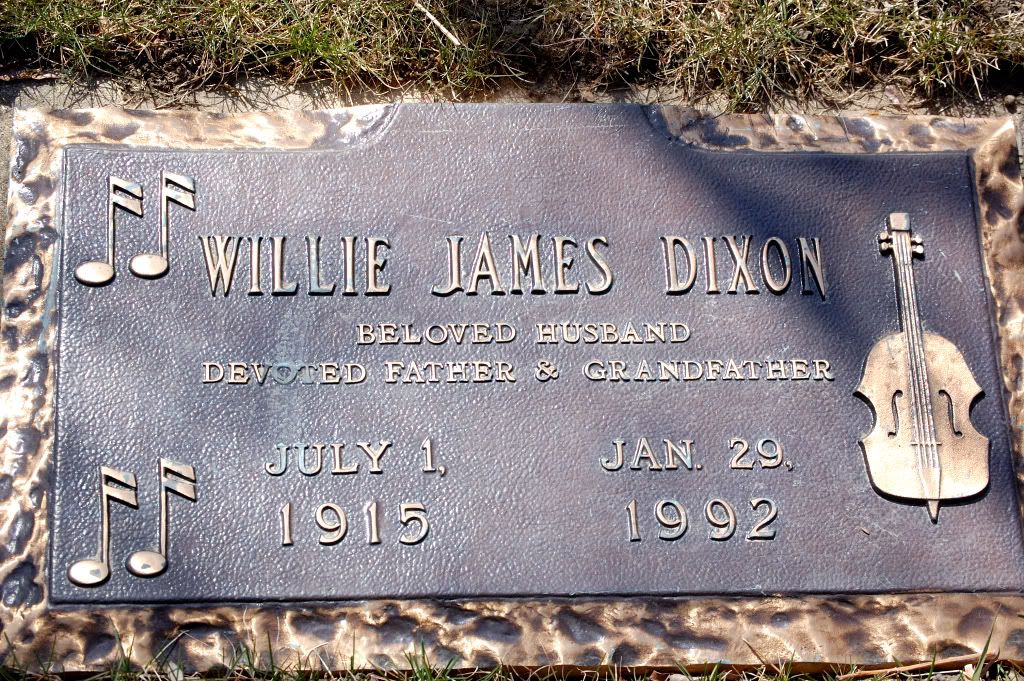 G.