Here's some more pics of some of my equipment: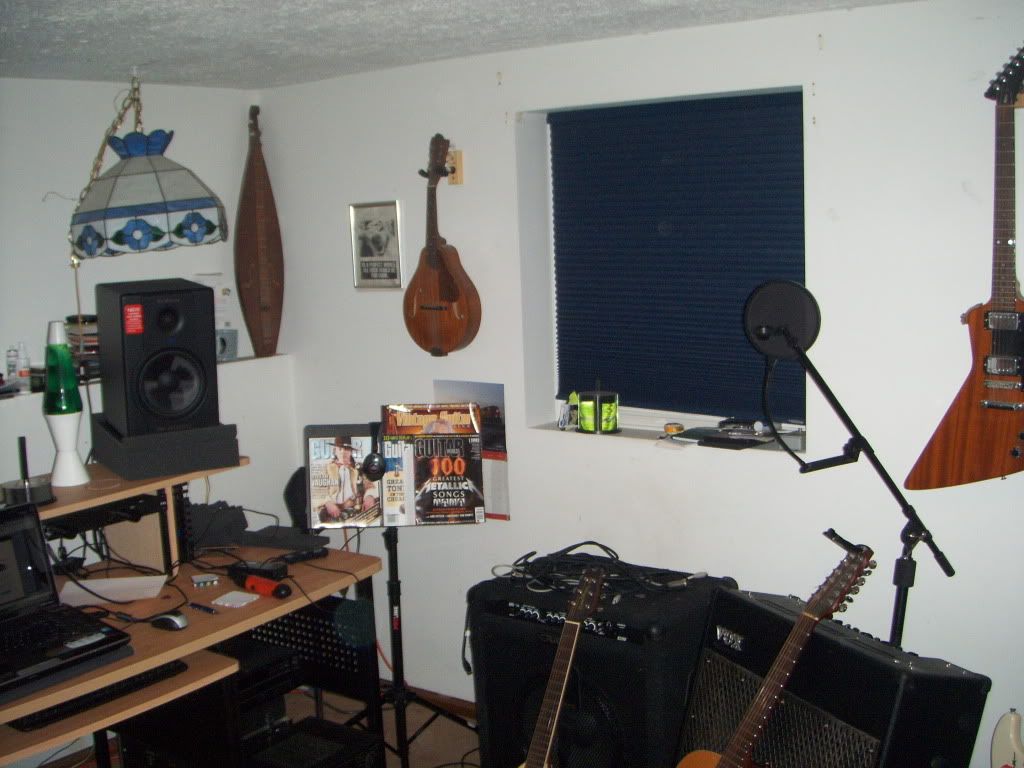 Vox Valvtronix 100w okay amp. Crate BT220 Bass amp, I like it.
Some cheap drums, the Explorer hanging up is a Electra MPC love that guitar. The V my son gave me for Christmas last year. Won the strat copy at the ring toss at Cedar Point, cost me about $20 bucks.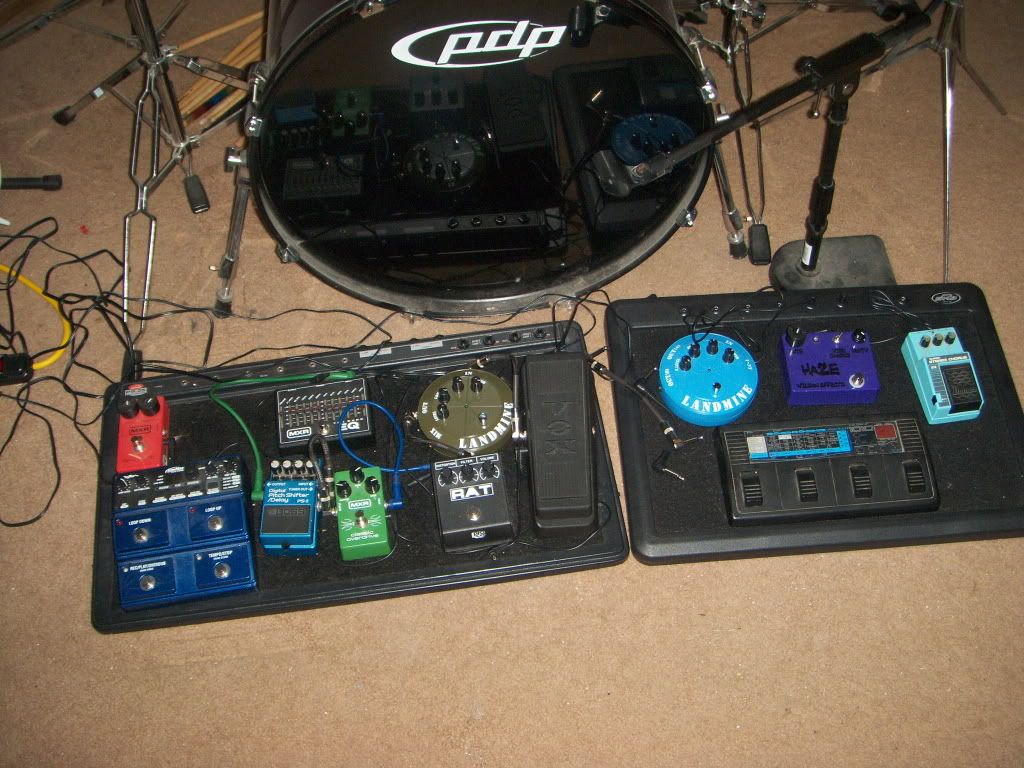 A few of my pedals.
An Epi Les Paul, Marshall mini stack, and an old Peavey practice amp I'v had since I was in high school, the 1 peice of equipment I should have sold (and not regret) when it was still worth something.
Epi Thunder bird bass, Gothic. Works as it should?????
Ahh, the previous mess
Any way its a work in progress.