Well, yeah...I did. Its a back burner project, but I'm not sure yet if it is going to be a keeper or not...It went like this:
I was perusing craigslist as I tend to do, and there was a local deal for an M-308B. The picture showed a complete mixer, the listing said it powered up but was untested...$50. I think that's a good deal.
I asked the seller what the general condition was and I got the indication it was rough, and he and a fellow musician had had it since 1988 and that it had seen gig mileage, no manual.
BUT, it was local, I could go see it, and $50 is $50.
I started reading up on the M-300 series, at
least what I could find
...I mean, I'm familiar with them for sure, but more in comparitive terms with the M-500 boards and now the M-___. What a neat, neat mixer! Still relatively compact, but
so
feature-packed. Wow! My first mixer was an ART Phantom 1608...I thought it was the "bomb"...I didn't know much about much at that point, but it was an 8-channel mixer with 8 auxes (4 available at any one time, internal jumpers for pre/post in groups of 4), 4-band fixed eq, and a configurable 8 channel line mixer for tape returns or effect returns etc. No metering except for 2 channel 12-segment LED meters. The thing of it is that the controls were
horribly cheap feeling...rough, sticky, cheap-cheap-cheap...cheap...puh-lastik.
45mm throw on the faders IIRC. I think the whole thing was on one PCB too...But the 8-channel line mixer I thought was so innovative...like I said, I didn't know much about much. Compare that with the pro architecture and controls of the M-300, the ruggedness, the semi-inline features, metering, the routing...so many big console features included and they didn't cheat on the components. Class-act.
I guess the idea of the small mixer with big mixer functions is really appealing to me right now...I've got two (for me) huge mixers...The M-308 really fits the bill. If i'm keeping the 308, the M-520 definitely has to go.
So I got to the seller's place and it...was...rough. Guys, its been neglected. Its got white paint overspray on it...no sidepanels...it looks like it has spent some time in a humid storage environment. I'm okay if any of you want to call me foolish. I couldn't leave it there...is that stupid? I didn't feel right leaving it in that uncaring environment...maybe I'm sick...some people feel that way about puppies at the animal shelter...so I didn't even try to talk him down price-wise. I gave him the $50, tucked the 308B under my arm and left.
Overview: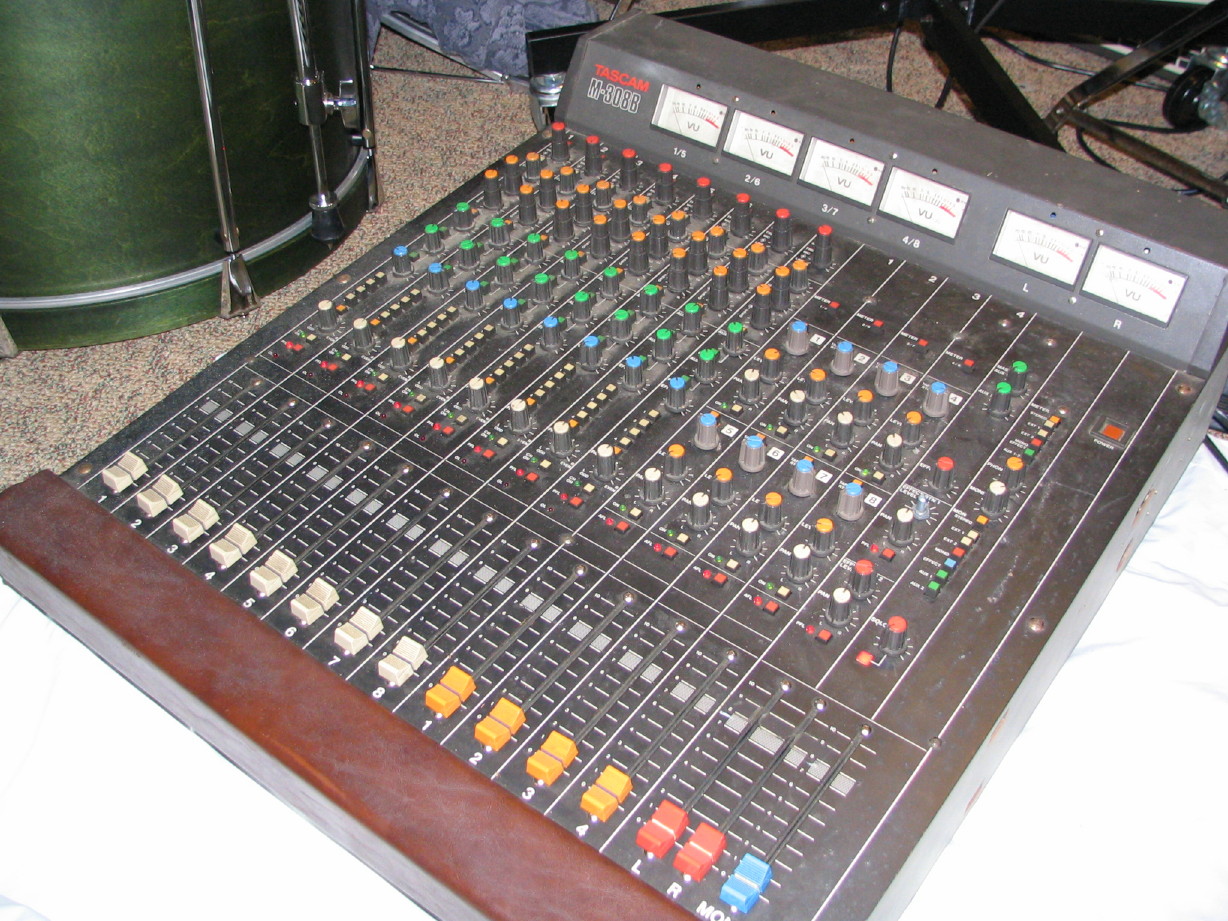 All the lights light up except for the VU meters, and I do know it passes audio at least on channels 7 & 8. I'll test more thoroughly later: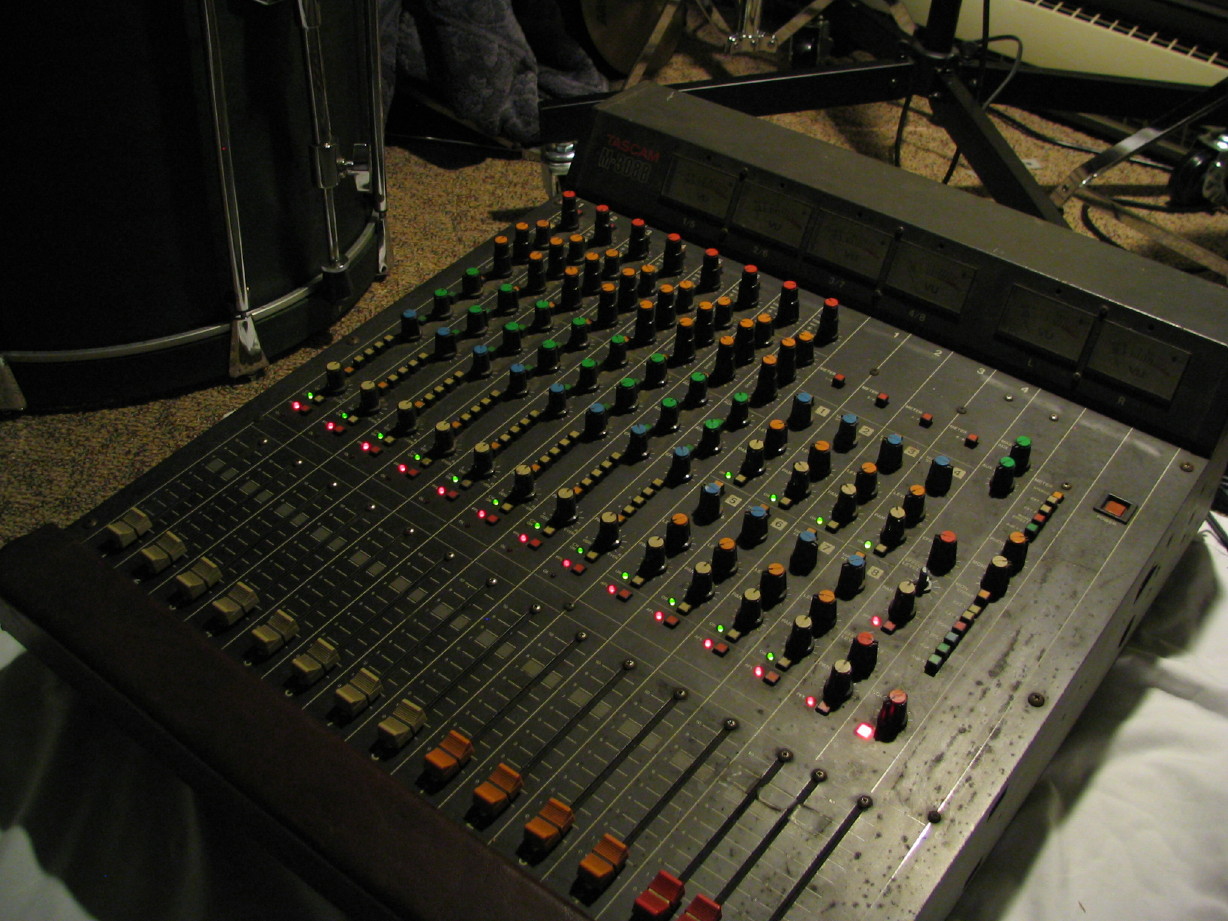 But it is, by my standards, filthy...
Cruddy fader caps for example: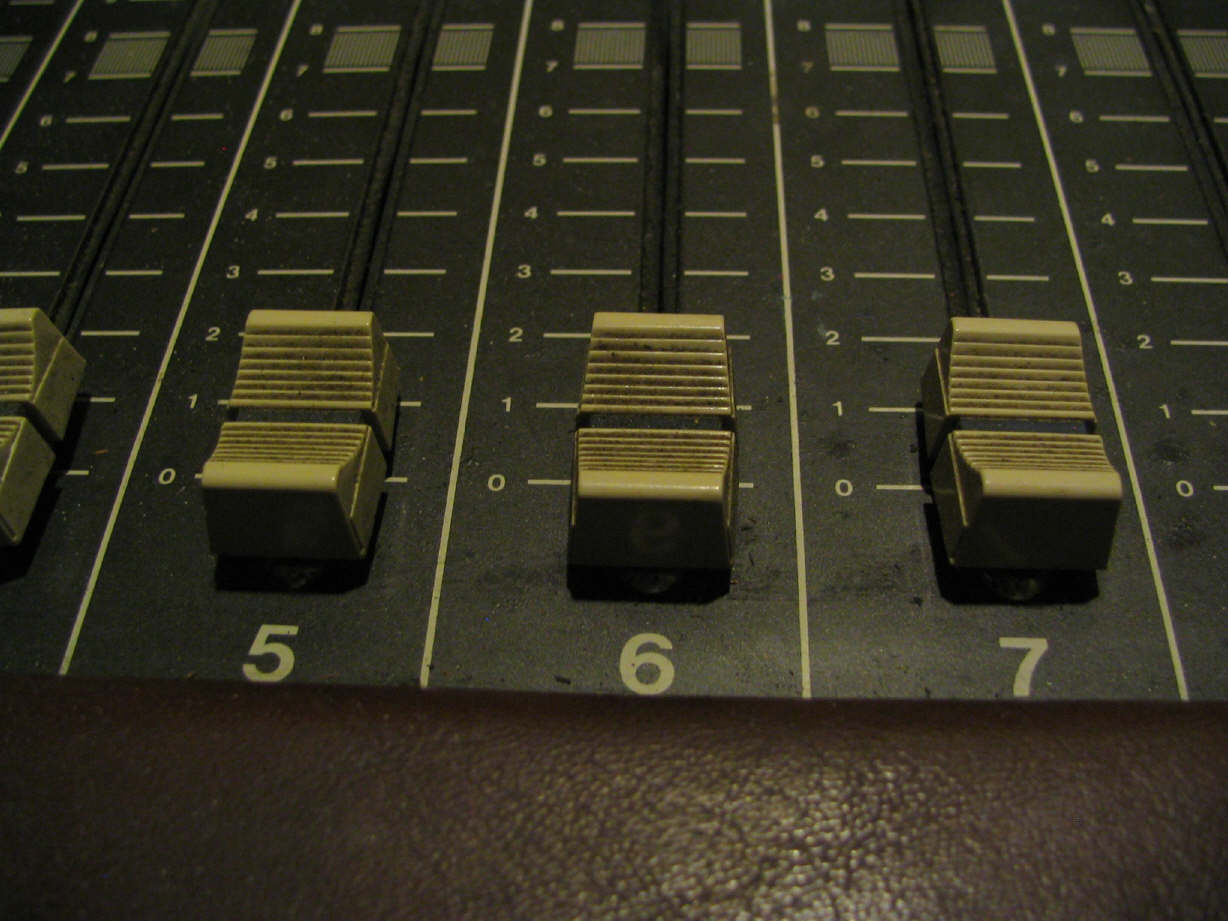 Lookit the scungy film on the meter lenses:
Oxidized jacks:
Paint overspray: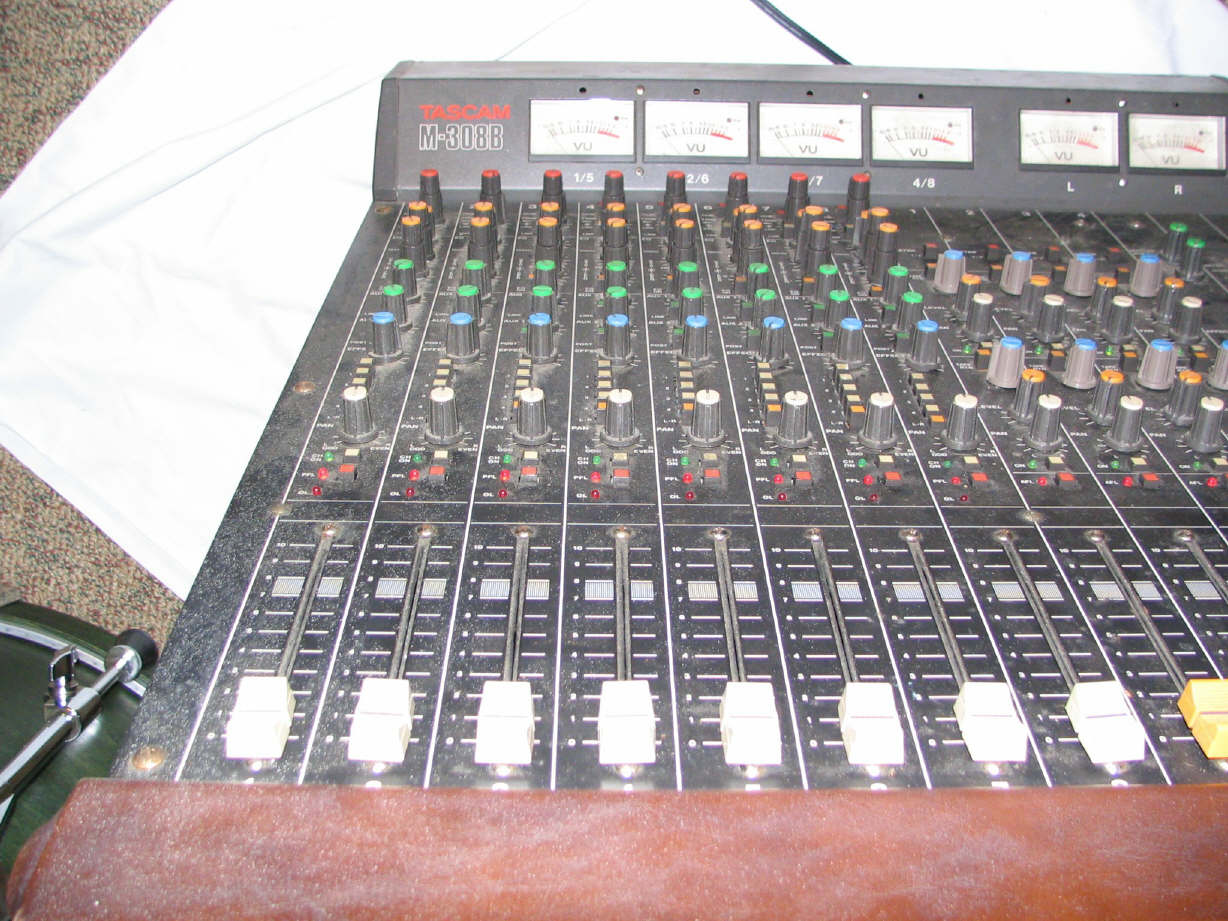 And (one of the worst issues, because I can't really do anything about it) the rust bubbling up: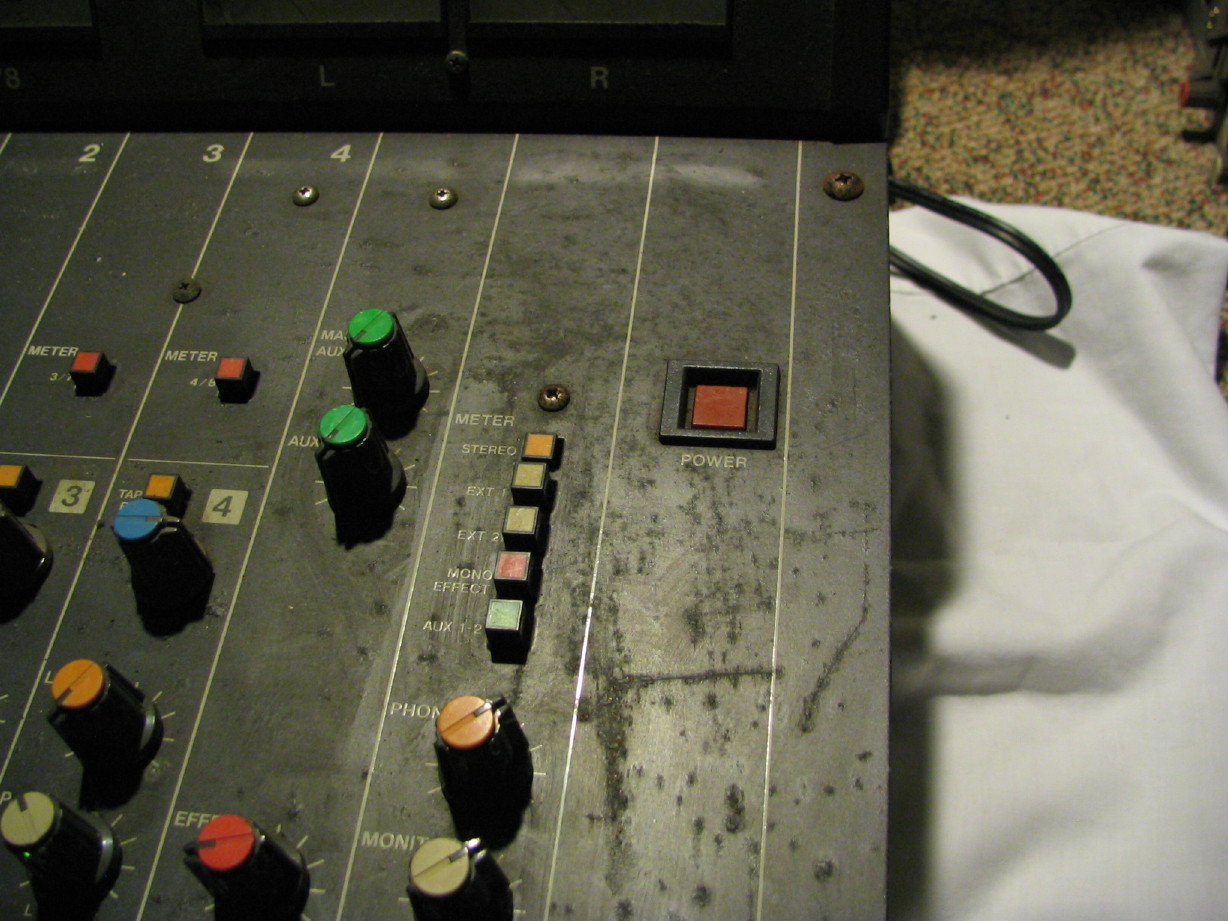 Other views...
Bottom:
Side: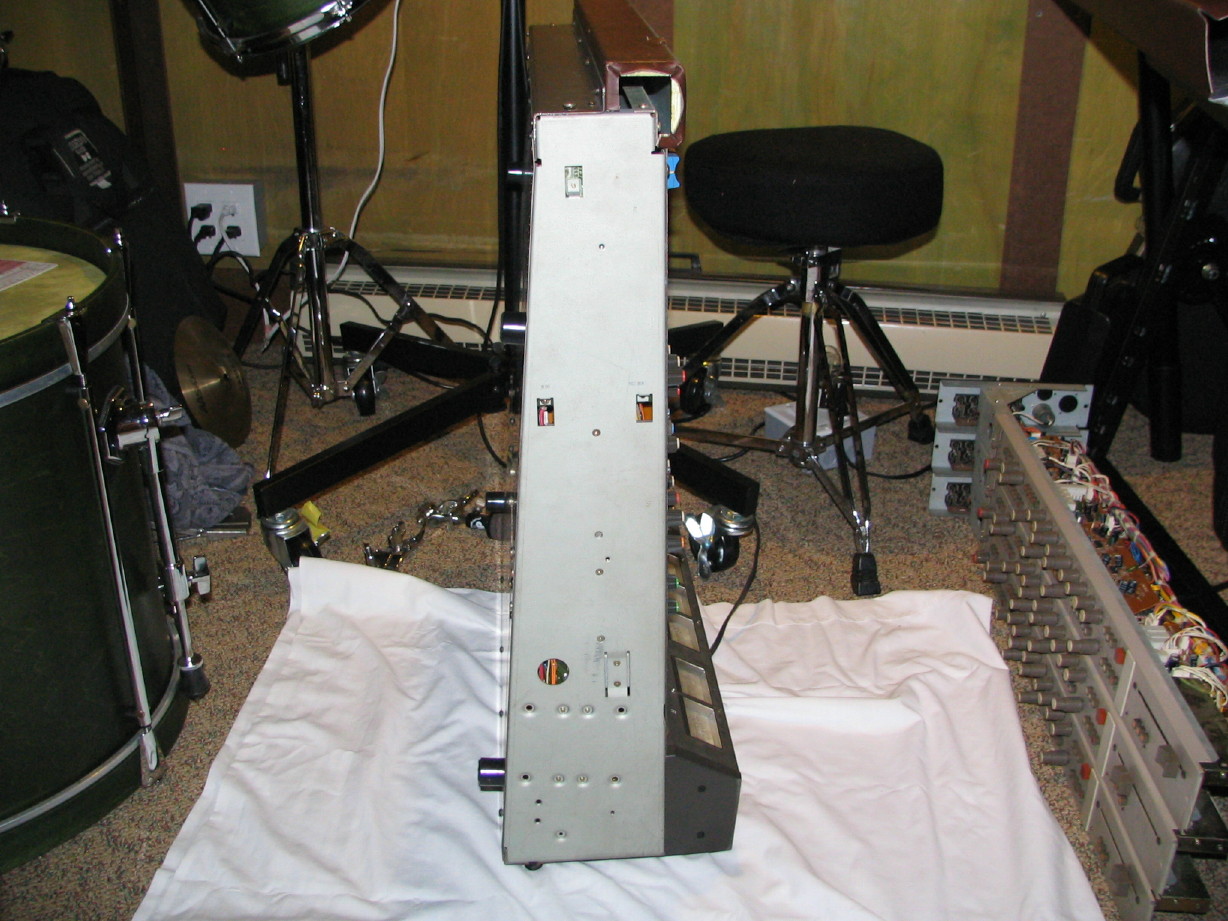 Rear (its not tweaked...the camera lens is makin' it look that way):
And zooming in on the jack panel...
Some healthy scratches:
And lookit the mystery jacks over the channel 7 jacks...?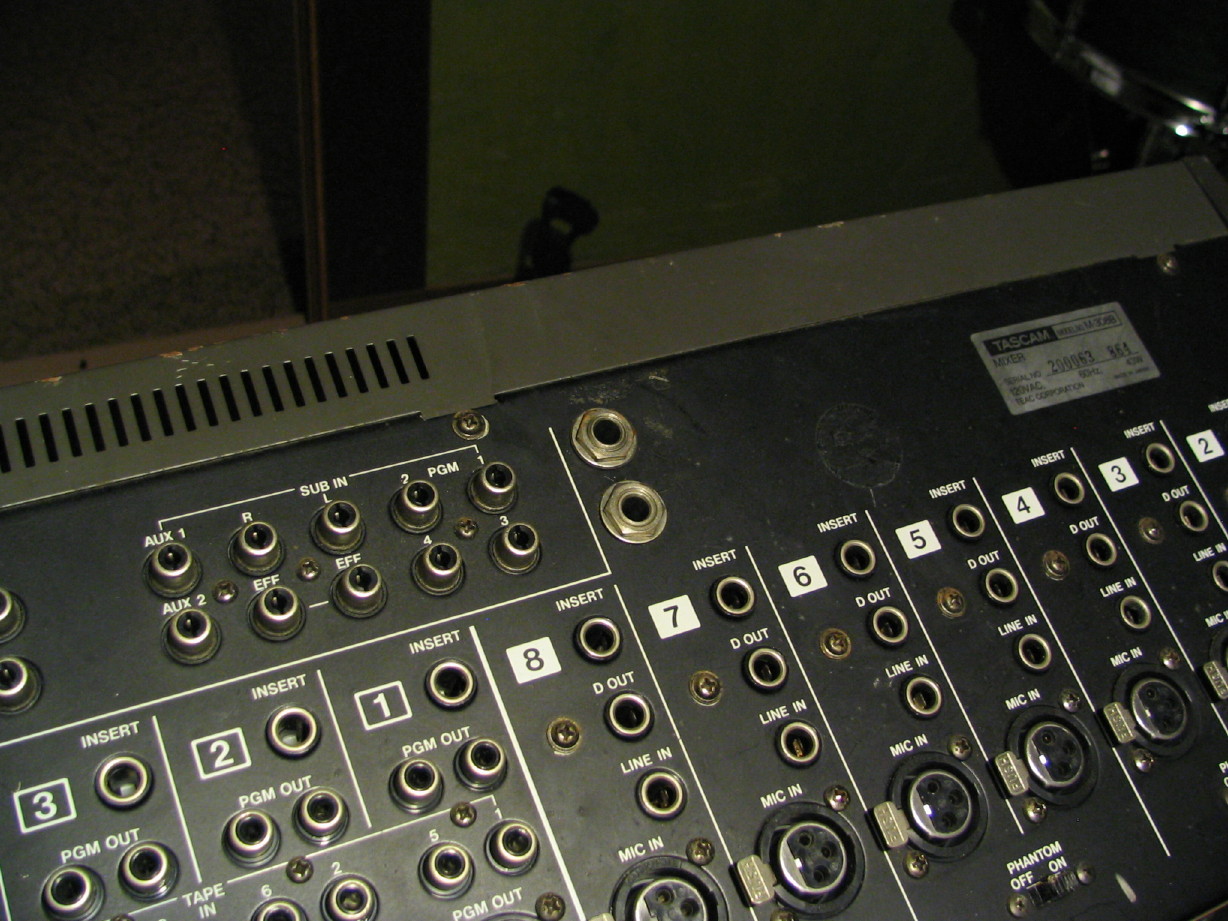 I dunno...I really like this model of mixer. I'm totally sold on it. Maybe I'm looking for one in good condition and this will be a parts unit...it is straight at any rate...

AAAAUUGGGHGHGHHGGGAAAAGHH...guh.
Last edited: