Lake Katherine by Bats Brew | Free Listening on SoundCloud
this is a song off of my new album, called "The Wild Animals"
it's a love song! ha!
I used the Taylor 414 and Seagull Artist Mosiac seen in this photo: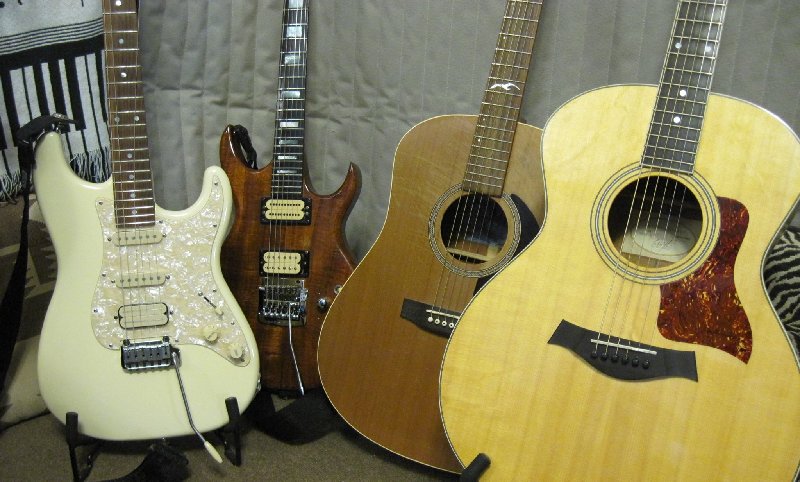 miced with a shure KSM44, pointed somewhere near the neck/body joint.
vox with a ADK Hamburg.
bass direct.